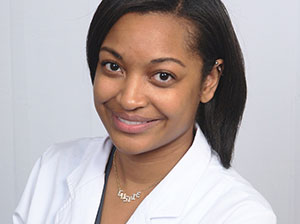 Gustie Christopher, O.D.
Optometrist - 27OA00662001
Dr. Gustie Christopher was born in Houston, Texas, but has been living in New Jersey for a couple of years. She received her Bachelors degree in Biology from Prairie View A&M University in 2008 before completing her doctorate degree in Optometry at Pennsylvania College of Optometry at Salus University. It was during her externship rotations that sparked her interest in specialty lenses, leading her to win The Alcon Student Scholarship award.
While proficient in ocular disease and primary eye care, she also has experience in LASIK and cataract post-operative care. Her passion lies in her commitment to controlling Myopia via specialty molds and her dedication to staying up to date on the latest research via numerous post-graduate courses and training.
Dr. Christopher is a member of the New Jersey Society for Optometric Physicians, American Association of Optometry, and the American Academy of Orthokeratology and Myopia Control.
She resides in Clifton with her fiancé and their dog. She enjoys volunteering at animal shelters during her down time, taking her dog for hikes and spending time with family and friends.
Riverdale Vision Care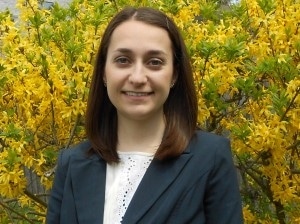 Christine Corrente, O.D.
Optometrist - 27OA00660003
Dr. Christine Corrente is a graduate of Georgetown University and the State University of New York College of Optometry. Her training includes internships at SUNY Optometry's Manhattan-based eye clinic, the VA New Jersey healthcare clinics at Lyons & East Orange, the Naval Health Clinic/Naval Academy clinics in Annapolis, Maryland and a private practice in New Jersey.
Dr. Corrente was a recipient of the 2014 VSP/American Optometric Foundation's Practice Excellence Award as an intern. She received the Beta Sigma Kappa Silver Medal Award at SUNY Optometry for graduating first in her class and was profiled in the June 2015 Women in Optometry magazine feature "Top of the Class."
Dr. Corrente grew up in Essex County, NJ. Her hobbies include tennis, golf, reading, hiking and following sports.
Riverdale Vision Care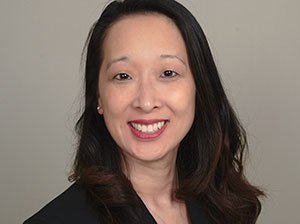 Sudaporn Tanpattana, O.D.
Optometrist - 27OA00594600
Dr. Sudaporn Tanpattana, known to her patients as "Dr. T", has been practicing optometry in Morris County for over a decade. She is dedicated in providing quality eye care, garnering a loyal patient following. Dr. Tanpattana diagnoses and treats eye diseases such as acute red eyes and dry eye syndrome. She manages cataracts and retinal eye diseases and treats glaucoma. She provides consults for LASIK surgery. Dr. Tanpattana also specializes in contact lens fitting as well as scleral lenses. She is enthusiastic in controlling near sightedness through ortho-keratology.
After earning her Doctor of Optometry Degree from the State University of New York in Manhattan in 2003, she furthered her education by completing a residency in Pediatrics, Vision Therapy and Rehabilition. It was important to her to be able to provide full scope eye care to both adults and children. Dr. Tanpattana has a passion for learning and is constantly educating herself with the latest technology in the diagnosis, treatment and prevention of eye diseases. As part of her commitment to promote eye wellness, Dr. Tanpattana participates with the Gift of Sight program which provides free eye exams for those in the community who cannot afford eyecare.
An active participant in medical conferences and the Optometric physician community, she is also a proud member of the New Jersey Society of Optometric Physicians (NJSOP), American Association of Optometry (AOA), and American Academy of Orthokeratology and Myopia Control (AAOMC).
Dr. Tanpattana resides in Jersey City with her husband and two beautiful children. She enjoys cooking and traveling and hopes one day to provide eye care to the under-priviledged in other countries.
Riverdale Vision Care